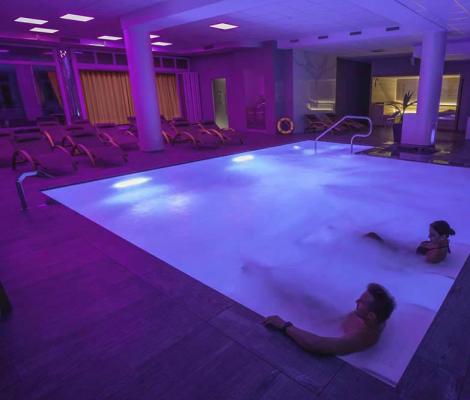 MgKI Pool with hydro-massage
A swimming pool heated to 32 degrees, covered and about 50 m2 wide with 8 hydro-massage jets, 2 Geysers, 2 Airlounge beds, softwalk bottom, 8 Millebolle plates for foot and lumbar massage.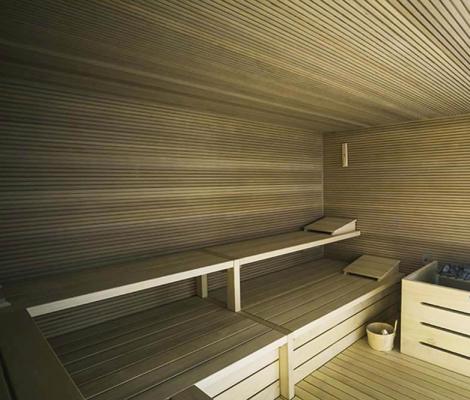 Ritual Sauna
A large Finnish sauna at 90-100° C and 0% humidity, the use of the essence of woods such as Hemlock, Cedar and Ayous make the session an extraordinary one, bringing relaxation and detoxification of the body as well as significant positive effects on the mind.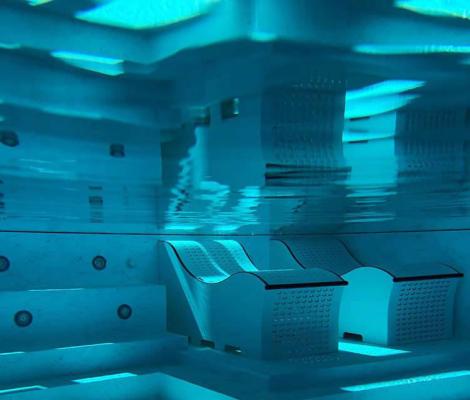 Nubes Steam Bath
With 45° C and 100% humidity while seated and surrounded by Calacatta marble and fine mist, it is a perfect place to relax. The body will come out toned and relaxed, the dilation of the pores and the penetration of steam will provide shine, elasticity and softness to the skin. Suitable also for some respiratory tract disorders. You will feel like you are in an ancient Roman thermarium.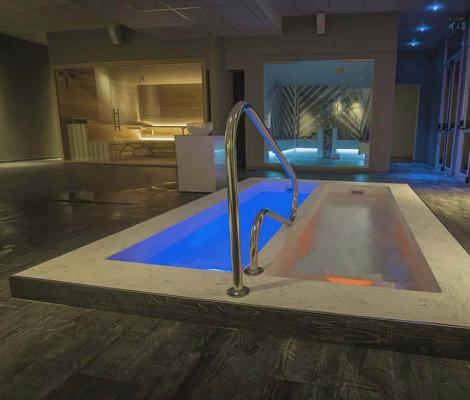 Kneipp Immersion Pool
Not the usual path, but a real immersion treatment for the legs, a pool of hot water at 34° C and a pool of cold water at 12° C that will provoke a thermal shock and stimulate the circulatory system while eliminating swelling and heaviness, perfect also to combat cellulite.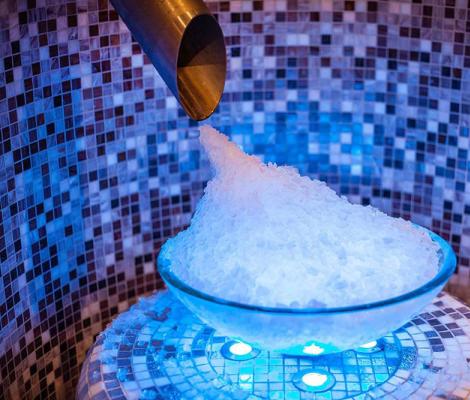 Ice Fall
A cascade of finely chopped ice to be used as a body scrub at the end of treatments such as the sauna or steam bath.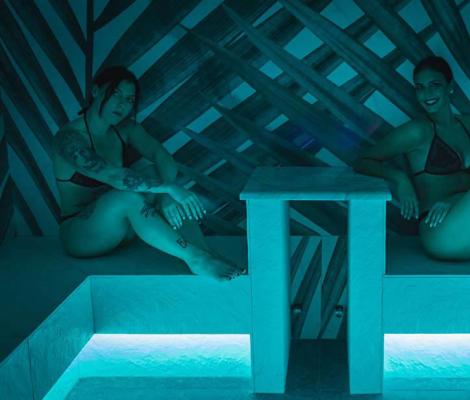 Emotion Room
A room where two sensory showers will alternate in sequence between a tropical storm and an Arctic fog, the experience will also be immersive thanks to the use of special essences and the use of chromotherapy.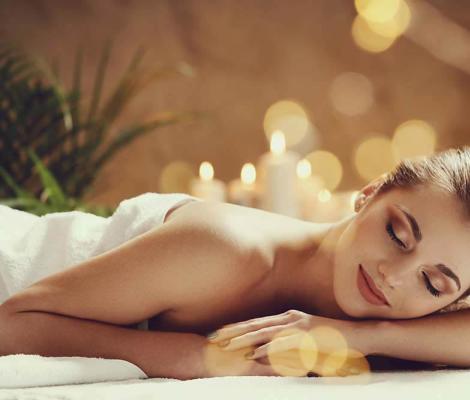 Bose Sound Experience
The mind must be guided along with the body on a relaxing and immersive journey, which is why we have chosen the best sound system.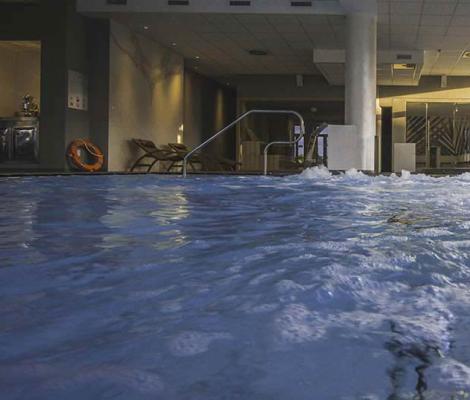 Lounge for Relaxation
Between the treatments you can relax by the pool using comfortable ergonomic loungers made of acacia wood.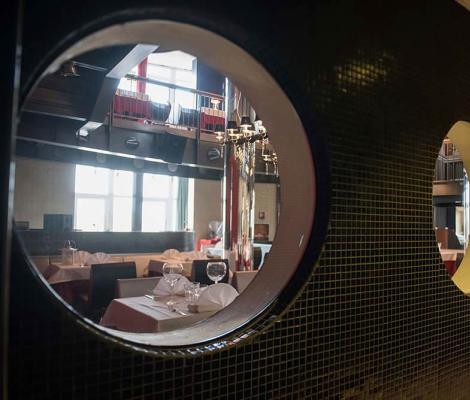 Puravita Bistro
A place where you can enjoy our dishes to ensure a unique experience with Taste, combining relaxation with pleasure.